It's almost 2015 and that means it's almost time again for WordCamp Norway. WordCamp Norway will be at the 7th and 8th of February this year and will be in Oslo. I've attended last years WordCamp Norway and it was epic. The combination of great talks, a nice crowd and the amazing Norwegian landscape make this one of my favorite WordCamps ever.

A new location
WordCamp Norway was previously hosted at the Radisson hotel in Oslo. I experienced having the event in a hotel as extremely comfortable. The problem with the Radisson hotel however was that it is located pretty far from the centre of Oslo. Because of this we were pretty isolated from the Oslo nightlife and shops. This is one of the reasons that WordCamp Norway 2015 is moved to a new location: Kulturkirken JAKOB. The new location is a curch and it looks really nice!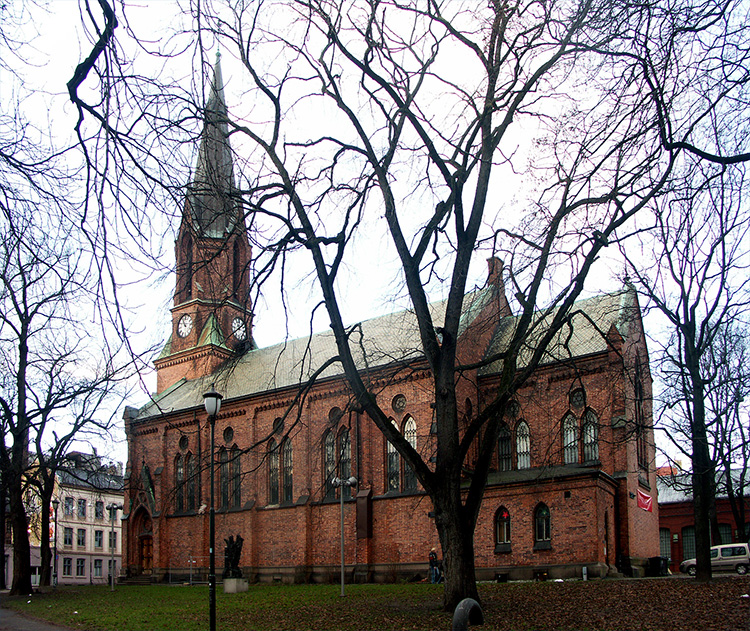 Winter activities
As you might expect, Norway is pretty cold around this time of the year (if not always). So pack warm! Trust me on this one. I didn't last year and I really wished I did! Besides attending the WordCamp some of us like to do some 'winter activities' the day after. Last year we went on a crazy sled ride from one of the highest peaks of Oslo. If you're attending this year's WordCamp Norway be sure to join us in the winter activities!
Tickets are now on sale
Tickets for WordCamp Norway 2015 are now on sale for 395NOK which is around 45 euros or 55 USD. If you want to attend WordCamp Norway I advise you to act fast because this WordCamp tends to sell out rather quick!
I'm very excited to be attending WordCamp Norway 2015! I'll be joined by some of my awesome colleagues at WooThemes so I'm also excited to see them again! See you in February?