It's been a while since I blogged, I blame the blogging challenge I did December last year. While I enjoyed the challenge it slowly turned into a chore that I needed to do everyday. This resulted in needing at least a full month of non blogging to get back at my WordPress post page. But I'm back, and with some excited news.

Download Monitor Extensions
While my blogging motivation was kind of down, my development motivation sure wasn't. I've been working like crazy over the last couple of month on various projects, one of them being Download Monitor! Ever since I've adopted Download Monitor I've been super excited to work on the core plugin and creating new extension. In the past couple of months I've been able to create 5 new extensions with more new cool stuff coming up!
CSV Importer
The latest extension I released for Download Monitor is the CSV Importer Extension. I just loved building this extension. There's something about data structuring and mapping that I just love. One of the cool things I've built into this extension is that after you've uploaded the CSV file you can map the CSV columns to the Download Monitor fields yourself. So no more 'this field is required to be named like this' errors or excuses. Just create a CSV, upload it and import the data any way you want. Awesomeness.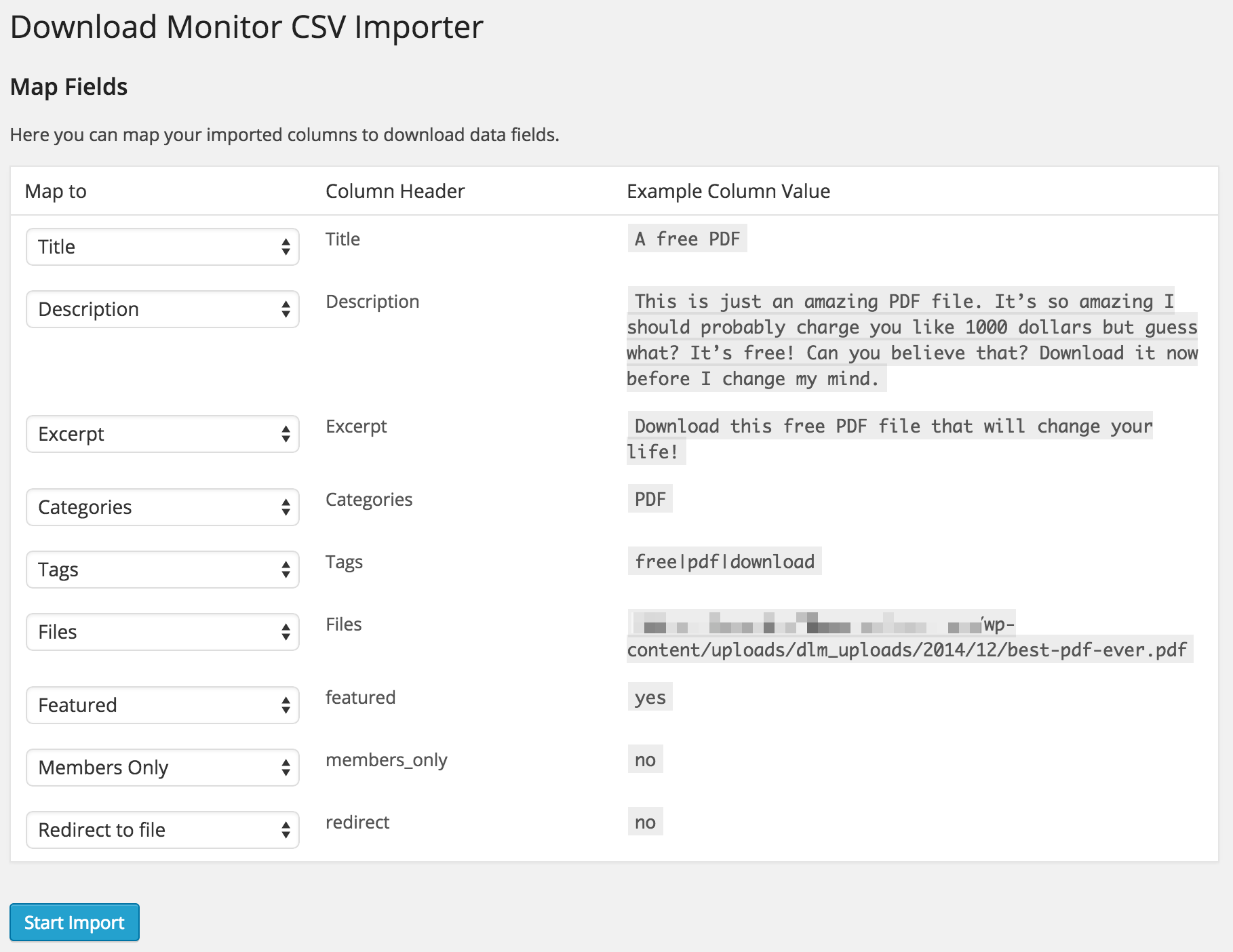 This calls for a celebration
I'm really happy with the development for Download Monitor that happened over the past couple of months. So I wanted to celebrate it with y'all. Nothing big or that's gonna rock your world. Simply a $5 discount on whatever extension you want for Download Monitor. Until February 17th you can grab your $5 discount by using the coupon CELEBRATINGCSV on the checkout screen.
That's it for now. A good weekend to you and as always please let me know if you've got any questions by leaving a comment below or use one of the contact forms on either the Download Monitor website or this website.
Ps. Yah, broke the blogging silence! No more blogging challenges for me! 🙂